THE COBBLESTONE CARRIER
North Ridge United Methodist Church
Founded 1816
3930 North Ridge Road, Lockport, New York 14094 716-433-4105
"The Living Cobblestone Church"
email: northridgeumc@roadrunner.com website: www.nridgeumc.org
Visit us on Facebook at North Ridge United Methodist Church
MAY / JUNE 2021
Spring seems to have finally sprung! All the new flowers, green grass and blooming trees really tend to push the gloom of winter into the background as the promise of a wonderful summer appears on the horizon. Recently, after a sermon, I had someone thank me for reminding them that God loved her. At first, this struck me as odd. Every sermon should be a reminder that God loves us so much that Jesus died for us. The Scriptures are testimony to the fact that God cares more about us than we do ourselves. We should wake up every morning safe in the knowledge that God is our biggest fan, so to speak. Why would anyone think that he or she is not a welcome part of God's creation?
That is what the world wants you to think. It wants to make you think that life is going to stink no matter what you do. It wants you to be hopeless, existing from bad day to worse day until the dirt mercifully is shoveled onto your coffin. Wherever we look, it seems like someone is blaming us for something bad whether it is straws getting stuck in the nose of sea turtles or the subjugation of indigenous peoples under the guise of Christianity.
Some of it is true. Humans are capable of doing really bad things. But, in my worst moment I have never stuck a straw in anything's nose, except maybe mine after being overserved margaritas in college. Even that was by accident though.
It is almost as if by our very existence, we have made the world a darker place. That is exactly what the world wants us to believe. It wants us to believe that we need to hide from God's judgement so that we will stay in the darkness to be further tortured by a worldly existence. God doesn't want us to hide. He wants us to emerge from the shadows of existence and join him in the light, to live again as he meant us to live.
The world wants us to be ashamed for our sins so that we will stay alienated from God. There is a big difference for being sorry for our sins and being ashamed. Being sorry means that we wish to make things right. Ashamed just means we don't want the truth made known. It says in Genesis 2, "Adam and his wife were both naked, and they felt no shame." And why would they?! They were of one flesh made living by the breath of God. They could be totally honest with each other and with God. This truth is lost on us today. We should remember that we are one flesh made living by the breath of God. How can we feel bad about ourselves when we have such wonderful beginnings? Whatever we have broken God can fix.
After Adam and Eve eat the fruit that they should not have eaten, they realize they are naked. Knowledge has come at great cost. They didn't die in the mortal sense. The serpent did not lie. The death that came about that day was of true life. Adam and Eve stopped living that day and began existing. Far too many of us can relate to existing not being the same as living.
Living is joy, hope, faith, love, contentment, safety, and all the things we think of as good in this life. Living is being close to God and feeling his love in our very being. Living is wonderful because there is nothing in this world that can take away the joy that God has filled us with.
Existing is another story altogether. It is possible to go our entire existence without living. I often joke when there aren't many praises during our Sunday worship that life must have been a meaningless slog through existence this week. Everyone has weeks that seem to be like that. It doesn't help to watch tv or listen to the radio. Everywhere, there are so many voices telling us that the situation, whatever situation may be, is hopeless.
These strike us mightily because, like the serpent's tempting words, the world's lies are wrapped in half truths. Yes, things are messed up. You and I are from perfect as well. There is much evil out there. Suffering and misery is a part of life and it seems to envelope us in a thick blanket that threatens to suffocate us. This is not reality!
The reality is that you and I can know life in Christ. The truth is that real life is available to us now. We no longer have to go around without joy in a meaningless existence. Christ does not just offer us reunion with God at some point in the future after we die. Christ promises life now.
Stop letting the world tell you that you are not worthy of happiness. Stop letting the world let you be ashamed for being who you are. We are all sinners but our sins don't define us. God defines us. He defined us as worthy of his love. He defines us as worthy of salvation. He defines us worthy as be called as disciples of his Son. Life is not something we have to suffer through. We can get back to really living this very day.
No matter how many sins you and I may have, we start living the second we are sorry for all the ways in which we may have failed and ask Christ to forgive us of our failings.  Even more quickly than it took Adam and Eve to mess things up, Christ will put things back in order; in this life, and the life to come.       -Matt
BIRTHDAYS 2021
May 1 Kenneth Schuman, Bob Kerns
May 3 Burt Smith
May 4 Lori Zehler, Maggie Shocknesse
May 8 Carol Peterson, Cole Chadwick
May 10 Douglas Beyer, Sabrina Brown, Matthew Mangan
May 11 Tiffany Clark
May 17 Timothy Boyd
May 19 Stephanie Walczyk
May 22 Georgia Jacobs
May 27 Don Robinson
May 29 Adam Jacobs May 31 Deborah Halstead, Kimberly DeBiase
June 2 Max Shocknesse
June 3 Matthew Schultz
June 6 Darryl Garrett
June 9 David Coulter
June 10 James McGrath
June 11 Camille Sidebottom
June 13 James Clark
June 14 Sue Schuman
June 15 Ken McArthur
June 16 Jerry Freatman
June 22 Darrin Peck
June 23 Conor Peck
June 25 Kimberly Sellers, Tania Robinson, Lucas Peck, Kelli Holmes Putney
June 26 Grace A. Scott
June 28 Elizabeth Mayer Schultz
June 29 Ruth Ann Buzzard, Rosanna Schultz
June 30 Kathy McCormick
ANNIVERSARIES 2021
May 2, 1987 Dan and Lori Oakes
May 25, 2003 Chris and Jackie Schultz
We need more anniversaries to celebrate; remember, we celebrate birthdays and anniversaries quarterly with a birthday party. If you would like your anniversary included in our newsletter, please let Ruth Weaver Metzger or Don Schultz know.
The Theme for MAY AND JUNE is: "LIVING THE RESURRECTION"
What is Resurrection?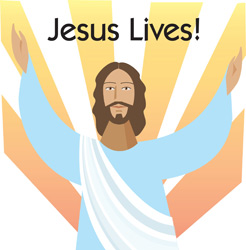 Resurrection is a state of having passed completely through death and having risen from death. To be in resurrection is different than to be alive. To be alive is the original state without having passed through death. To be in resurrection is to have passed through death and to have been raised up.
Bible Verses about THE RESURRECTION:
Isaiah 25:8
He will swallow up death for all time,
And the Lord God will wipe tears away from all faces,
And He will remove the reproach of His people from all the earth;
For the Lord has spoken.
Source: https://bible.knowing-jesus.com/topics/Resurrection
Mark 16:6
And he *said to them, "Do not be amazed; you are looking for Jesus the Nazarene, who has been crucified. He has risen; He is not here; behold, here is the place where they laid Him.
Source: https://bible.knowing-jesus.com/topics/Resurrection
1 Corinthians 15:50-57
Now I say this, brethren, that flesh and blood cannot inherit the kingdom of God; nor does the perishable inherit the imperishable. Behold, I tell you a mystery; we will not all sleep, but we will all be changed, in a moment, in the twinkling of an eye, at the last trumpet; for the trumpet will sound, and the dead will be raised imperishable, and we will be changed.
Source: https://bible.knowing-jesus.com/topics/Resurrection
Acts 2:23-24
this Man, delivered over by the predetermined plan and foreknowledge of God, you nailed to a cross by the hands of godless men and put Him to death. "But God raised Him up again, putting an end to the agony of death, since it was impossible for Him to be held in its power.
Source: https://bible.knowing-jesus.com/topics/Resurrection
SPIRITUAL GROWTH – LIVING A LIFE OF FAITH
Living a Resurrected Life –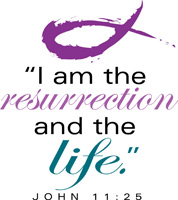 Stop Going Back to the Grave
ByDIANE SHIRLAW-FERREIRAAugust 10, 2019
Are you living a resurrected life? Are there things you left behind in that grave Jesus called you out of that you keep running back to?
Jesus is calling you, like Lazarus, to come out of that grave and leave it behind you…far behind you! He wants you to take off those grave clothes and be clothed in Messiah!
Are you living a life of freedom and victory or is the enemy beckoning you back to the dead things in your life?
Leave the Dead Things Alone
How many times do we try to keep bringing things back to life that the Lord has deadened in our lives? How often are we trying to prune those things He is telling us we are done with?
We keep working at it and trying to make it grow but He is telling us that it is part of the past and no longer has a place in our lives.
Are you pruning dead things? Are you nurturing what HaShem (HaShem means 'The Name' and is a term for God used in Judaism and by Messianic Jews like me) has laid waste to in your life in Him?
Is He asking you to focus on new life? Is He trying to move you away from the past and the things we used to place value in and move toward His promises? Are you leaving the dead things in the grave? Are you living a resurrected life or living trying to run back to what is dead?
Salvation by Faith
Living a resurrected life began for me when Yeshua (Jesus' Name in Hebrew) called me out of my "grave" back in 1996. Actually He had been calling me out since I was a young child but I finally took those steps out of the tomb in 1996 when I gave my life to Him! At that moment, I left the grave behind me. I took off my grave clothes, was baptized and put on Yeshua my Messiah! I was a new creation!
The Old Has Passed Away
Let's go back to 2 Corinthians 5:17 for a moment.
"Therefore if anyone is in Messiah, he is a new creation. The old things have passed away; behold, all things have become new." TLV

To pass away or perish

But another meaning I find interesting is:

To go past, pass by of persons moving forward
I find it interesting that this word in the Greek means both to pass away and to pass by of persons moving forward. It, combined, can be an act of moving forward past what has passed away!
Yeshua called you out of the grave. Are you moving forward past what is gone or are you returning to the grave? Are you living a resurrected life? Are you living a life of freedom?
Living a Life of Freedom – Leaving the Grave Behind and Living a Resurrected Life
Leaving a resurrected life means you keep moving forward in your walk with Messiah and don't look back at that tomb you left behind you!
Rely on God and He will get you through any trial or trouble!
If we keep relying on those old habits, those old relationships, those old ways we will keep moving back into that grave.
The enemy wants you back in there. He wants you stuck in the tomb with the deadness it brings. He doesn't want you living a life of freedom, he wants you living a life of oppression and burden.
The devil wants you to lean on those old habits instead of on the one true living God. Don't listen to the enemy because he is liar.
HOW TO LIVE THE RESURRECTION LIFE (STARTING NOW)
April 9, 2020
Resurrection does not have to do exclusively with what happens after we are buried or cremated. It does have to do with that, but first of all it has to do with the way we live right now.
By Eric E. Peterson, excerpted from Living the Resurrection by Eugene H. Peterson
"I believe in… the resurrection of the body." This creedal affirmation, a cornerstone of Christian orthodoxy, cleverly couples two central pillars of our faith: incarnation and resurrection. The flesh with which Jesus arrived on Christmas Day did not vanish on Ascension Day; he did not morph from a physical into a spiritual being once he was done with this world. From the beginning, the body of Christ has been intimately involved in all the details of God's creation, God's revelation, God's salvation. Even now, that body sits at the right hand of the Father, reigning, praying, preparing. He's as physically alive and well today as he was at his Bethlehem nativity.
Since the life of faith is nothing if it is not embodied, it must be lived—lived in the flesh. While Jesus' body has been, for now, returned to heaven, the body of Christ remains incarnated through the church. Manifesting the bodily presence of Jesus, the Christian life is pursued in the ordinary details of the here and now grounded in planet earth. The Holy Spirit (which is the Spirit of Christ) dwells in the baptized, creating a mysterious convergence of all that is past, present, and future, a reality which gets celebrated in the liturgy of the Eucharist: "Christ has died, Christ is risen, Christ will come again." For now, he lives in people like you and me.
Living the incarnation and living the resurrection are two sides of the same discipleship coin; it is the union of our mortality and our immortality. It leaves nothing out.
Few gifts in my life compare to that of being with my dad during his dying days. On the afternoon when he was first placed under the care of hospice, I summarized for him the reality of his condition by telling him three things:
You are deeply loved.
We are going to take good care of you.
The remainder of your life is likely going to be measured in days and weeks, no longer months and years.
When I asked him how he felt about the prospect of dying, after his customary thoughtful pause, he said "I feel good about that." And indeed, he did. His remaining days were accompanied by an uncommon joy as he delighted in the visits with his family and friends, as he enjoyed a last supper of butter pecan ice cream, and as he interacted with people (angels?) on the other side of the threshold between earth and heaven who were, I am persuaded, preparing to welcome him into paradise. As a result, I do now, more than ever, believe in the resurrection of the body. His death, like his life, was a compelling witness to the resurrection to which he is now a full heir.
While Eugene's funeral was open to the public, the brief graveside service that followed was an intimate, family-only affair. As we gathered around his casket for our final farewell, and just before offering the "earth to earth, ashes to ashes, dust to dust" commendation, it seemed fitting that Eugene's voice should be heard one last time. On a grassy hillside in the Conrad Memorial Cemetery of Montana, I read these words from his memoir, one of the last books he wrote.
Resurrection does not have to do exclusively with what happens after we are buried or cremated. It does have to do with that, but first of all it has to do with the way we live right now. But as Karl Barth, quoting Nietzsche, pithily reminds us: "Only where graves are is there resurrection." We practice our death by giving up our will to live on our own terms. Only in that relinquishment or renunciation are we able to practice resurrection.
We left the cemetery and joined several hundred friends for a reception nearby. We told stories. We shared food and drink. We straddled the emotional line between crushing grief and grateful wonder—which is to say that in the immediate wake of death, we joined Eugene in living the resurrection.
May and June Special Days
Mother's Day: May 9 Ascension Sunday: May 16 Heritage Sunday (at NRUMC): May 16 Pentecost Sunday: May 23 Memorial Day: May 31 Father's Day: June 20
What is "Ascension?"
Ascension Day is the 40th day of Easter. It occurs 39 days after Easter Sunday. It is a Christian holiday that commemorates Jesus Christ's ascension into heaven, according to Christian belief.
What is "Pentecost?"
On Pentecost Sunday, we remember the day the disciples received the Holy Spirit in a special way. The story in Acts 2 describes a powerful wind and tongues of fire as the Holy Spirit was poured out on people from all over the world who came to Jerusalem to celebrate a Jewish feast. At the first Pentecost over 3000 people were baptized, creating the first church. This is why Pentecost is known as the birthday of the Christian church.
RECENT ANNOUNCEMENTS FROM OUR CHURCH BULLETIN
If you want to place an announcement in the bulletin, give the complete information in written form to Don Schultz.
Available for the taking is a North Ridge Church history for those who did not receive one, including those who no longer attend. If you would like one sent to someone as a gift, let Don Schultz know. You can just pay the cost of the postage.
UPCOMING: Mother's Day, May 9; Ascension Sunday and Heritage Sunday, May 16 (NRUMC); Pentecost Sunday, May 23; Father's Day, June 20.
RECENT PRAYER REQUESTS FROM OUR "PRAYER WARRIORS"
Please pray for:
The Holy Spirit to bring our Friends, Neighbors and Members to worship.
Our country/world
End of COVID
Craig (3)
Daryl's Family (4 )
Jenny's friend, Lilly (5)
Mike M. (4)
Matt S., work (4)
Schools, kids' learning (3)
Give hope through our lives (3)
Carole's brother (2)
Dawn (1)
Those missing from our service (2)
Maren (1)
Pastors (1)
Heather M. (1)
Brian M. (1)
Jeffery D. (1)
Brian M.
Pastor Matt and Family
June and Jen
Shriners
James and Taylor
Countries without good health care
Grand child with arthritis, Chelsea
Elaine who needs a kidney transplant
Mary Jo, father is in hospice
Decisions about the vaccine
MAKE LEMONADE . . .
As you know, during 2020 our church was closed for about 5 months and we have operated under restrictions since our re-opening. Of course all of this has greatly affected our attendance in the actual building. But as the saying goes, when you are given lemons, make lemonade. Although in-person attendance is low, the online feature has reached more people than we would have imagined. That is great news, but we still look forward to the day when our dear friends return and worship with us in person
In March, there were 44 who attended in person and 150 who viewed the service on the Internet. In April, there were 61 who attended in person and who viewed on the Internet. For the 2 months, 105 people attended worship in person and worshiped via on line viewing. We were able to reach more people because we streamed our service online. Praise God!
You are always invited to worship with us. Even if you have been away for a time, we look forward to seeing you soon! – 10:45 am on Sundays.
We are following the safe guidelines put forth by the Upper New York Conference for the safety of each person in our worship service and in our building. If desired. You can still access our service as it has been streaming and posted on our Facebook page and You Tube.
QUESTION – Are there topics or other information you would like to see in The Cobblestone Carrier? You can send your suggestions via our email at northridgeumc@roadrunner.com or let Don Schultz know. Thank You.
COBBLESTONE COOKERY
by
NORTH RIDGE UNITED METHODIST WOMEN – 1998 COOKBOOK EDITION
The Cobblestone Cookery 1998 is available for purchase from the UMW. Books are on display in the Fellowship Room.
ITALIAN DELIGHT
1 can cream style corn 1 c, chopped onion 1 can tomatoes 1 c. green pepper, chopped 1 lb. hamburger 1 c. shredded cheese 6 slices bacon 8 oz. noodles, cooked
Fry hamburg and bacon and cut into small pieces. Mix with cooked noodles and rest of ingredients. Put in casserole dish and bake 45 minutes at 350 degrees. -Jean Darnell
BUTTERSCOTCH PIE
2 eggs, separated 1 baked pie shell 1 c. brown sugar 1 and 1/2 cups milk 1/4 tsp. salt 4 tbsp. butter, browned 4 tbsp. flour 1 tsp. vanilla
Combine beaten egg yolks, sugar, flour, milk and salt. Blend well and cook in double boiler until thick. Add the browned butter and vanilla after the mixture has thickened. Pour into baked pie shell. Top with whipped topping or meringue. -Helen Freatman
And let us consider one another in order to stir up love and good works, not forsaking the assembling of ourselves together, as is the manner of some, but exhorting one another, and so much the more as you see the Day approaching. WE MISS YOU.